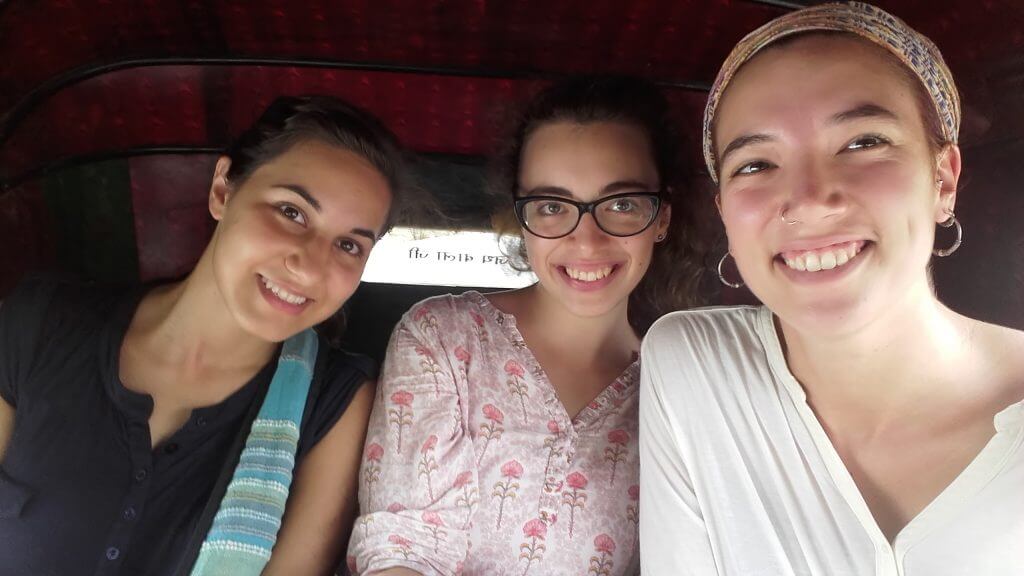 Ciao! Namaste!

Zabaan is excited to welcome three interns from Italy as part of a partnership with Sarasvati Association, a newly born cultural non-profit organization that promotes the development of Indian studies and research in Italy. They join us from Ca' Foscari university in Venice, where they are pursuing masters degrees in Languages and Civilizations of Asia and Mediterranean Africa with a focus on South Asian Studies.  All three of them hold Bachelor's Degrees in Language,
Culture and Society of Asia and Mediterranean Africa and have studied Hindi as well as Indian history, culture, and lterature for over three years. They came to know about Zabaan Language Institute thanks to its very good reputation among italian scholars.

During their one-month stay with us, they will continue to build on their Hindi language skills with Zabaan's language
instructors and deepen their understanding of Indian culture.  They will also teach private Italian lessons, help Zabaan improve its extensive collection of Hindi/Urdu learning materials, and contribute to Zabaan's conversation on Facebook and
Twitter about language learning.
Valentina comes to Zabaan from Verona, a city in the north of Italy. Her parents passed down their love for India during her childhood when they brought her along on their travels to India. As an adult, she has become interested in some of the social problems that India is facing, which is what compelled her to write her Bachelor's thesis on Indian street children.
Originally from Venice, Orsola began studying India four years ago after discovering the beauty of Indian languages by complete happenstance. She quickly fell in love with Hindi and spent most of her first visit to India in 2015 in Varanasi, where she studied the language and conducted research on Indian Sociolinguistics. She also has a love for Indian fashion.
Marianna was born in Siracusa, Sicily, an island in Southern Italy. Her interest in India was originally sparked by the country's prolific movie culture, which compelled her to pursue her studies of India at university in Italy. She first visited India in 2013 to improve her Hindi language skills. She is particularly fond of Hindi/Urdu poetry and its influence on Bollywood songs.

Their intensive Hindi course and internship at Zabaan is a great opportunity for them to improve their Hindi and to create even more links between India and other countries of the world, like their beloved Italy! Stay tuned as Valentina, Orsola, and Marianna share their experience and observations on social media over the next month.