Classes Taught since 2009
Number of Students since 2009
Success Stories
As India's premier foreign language school with a centre in New Delhi, Zabaan provides high-quality instruction in more than fifteen languages — both modern and classical — originating from South Asia, the Middle East, and Europe. United by a passion for language learning and decades of collective teaching experience, Zabaan's multinational team of teachers has a proven track record of success in achieving proficiency for their students. Zabaan is widely known for its Hindi classes for expats and foreigners and Urdu classes for Hindi speakers.
I have completed two Hindi intensives at Zabaan and I have to say that this school is amazing. The knowledge of Hindi grammar, sentence structure, script, tenses, etc. from every teacher is impeccable. They are truly grammartarians.
David, 7 May 2019
Having studied both Hindi and Urdu at Zabaan for over two years, I have nothing but praise for the hard work all the staff puts in to make learning interesting, inspiring and efficient.
Pia, 30 April 2019
In my experience, Zabaan stands out for its combination of teachers who know Hindi in depth but also have an incredibly profound and helpful meta-understanding of the language–things like grammar, syntax, and tone/context.
Thomas, 26 January 2019
Book a Free Assessment
This online language test is ideal to assess your level and help you find the best language course option.
Assessments are available for Hindi, Urdu, Punjabi, Tamil, English, Assamese, Marathi, Persian, Mandarin, Russian, Sanskrit, Spanish, Portuguese, Japanese and Arabic languages.
The test is completely free, and the duration is 15 minutes online. Good luck!
Book a Class
If you've taken classes with Zabaan in the past, you may already have an account. To access your account, sign in.
New Booking – To book a new class.
Memberships – To buy packaged hours with discounts.
Your Bookings – To check your existing bookings.
Please note that 18% GST is applicable on classes.
Group Classes
Private & Online Classes
Our Clients
Our students include diplomats from many High Commissions and Embassies in New Delhi and Mumbai; they also include staff from international media sector, business professionals from the corporate sector, NGO workers, actors, film producers and directors, as well as their spouses, partners and other family members.
Our current and former students include people from:
| | | |
| --- | --- | --- |
| the Singapore High Commission | Tokyo University of Foreign Studies | |
| the UAE Embassy | Middlebury College | |
| the Qatar Embassy | Australian National University | |
| the US Air Force | Harvard University | |
| the US Department of Defence | University of Princeton | |
| Samsung | University of Wisconsin Madison | |
| Sony | University of California, Berkeley | |
| Fulbright | Yale University | |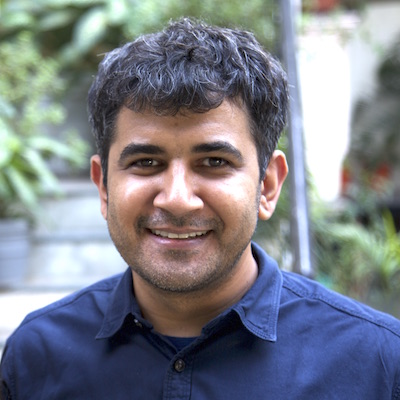 Ali Taqi
Founder, Director, Instructor
Knows: English, Hindi, Urdu
Ali is the founder and director of Zabaan School for Languages. He was born and raised in Chicago to Indian parents. Ali has a bachelor's degree in International Studies and a minor in Asian Languages and Literature from Loyola University Chicago. He has a special interest in Hindi grammar, linguistics, semantics, syntax, bilingualism, and language teaching techniques. Ali is fluent in English, Hindi, and Urdu, and teaches all three of these languages at Zabaan. He started his teaching career in Chicago in 2003 and permanently moved to New Delhi as an OCI in 2009 to start Zabaan School for Languages and has taught over 30,000 classes over his career. He has also trained all of Zabaan's teachers.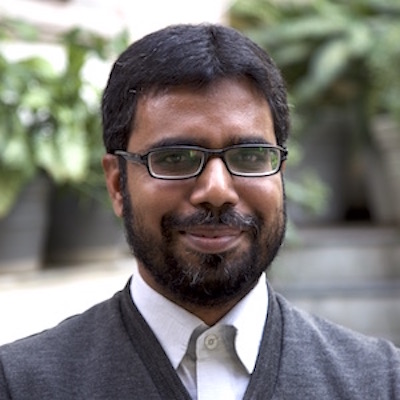 Dr. Md. Raza Ali
Senior Instructor
Knows: Hindi, Urdu, English, Arabic, Persian
A native speaker of Hindi/Urdu, Raza has a BA and MA from Lucknow University and completed his PhD in Modern Urdu Literature at Jawaharlal Nehru University. His primary research focus was on modern Urdu prose as it was being written after independence. He is also deeply interested in Urdu novels, Afsana (short story), screenplays, and poetry. He has had numerous articles in Urdu and Hindi published in various magazines and newspapers on the topic of Urdu/Hindi language and literature.
Raza has been a Hindi and Urdu language instructor for nearly a decade, starting his teaching career at the American Institute of Indian Studies (A.I.I.S.) in Lucknow and at the Centre of Indian Languages, School of Language, Literature & Culture Studies, Jawaharlal Nehru University in New Delhi until 2011. Since then he has been teaching intermediate and advanced Hindi/Urdu at Zabaan language institute. His teaching strategy is mainly aimed at increasing students' vocabulary to be in the 30-50k range; he also works on speed reading, and complete comprehension, and of course speaking the language with ease and confidence.  He also supports students in conducting literature surveys and comparative studies. Lessons with Raza typically involve review and discussion of carefully selected reading materials that align with the student's interests accompanied by a thorough explanation of new vocabulary words — their root constructions, origin, pronunciation, and contextual meaning. He finishes the job that Ali starts in his Basic Urdu course; they've been a team at it for 10 years and counting.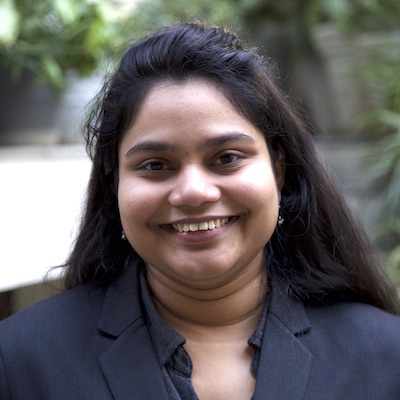 Rachayta Gupta
Senior Instructor
Knows: English, Hindi, Urdu, Braj Bhasha, Shekhawati
Rachayta has been teaching Hindi and Braj Bhasha at Zabaan since 2012. She completed her bachelor's degree in Hindi from Delhi University in 2010 and her master's degree in Linguistics from Jawaharlal Nehru University two years later. A native Hindi speaker and student of the language, Rachayta is knowledgeable about the language at both a conversational and structural level. Her love of linguistics enables her to deconstruct the language and simplify it for students while her interest in Hindi literature allows her to carefully select the most appropriate reading for her students according to their interests and language learning goals. Her passion for other regional languages led her to learn Braj Bhasha — the 16th century western dialect of Hindi. She also learned Urdu during her time at Zabaan and is now teaching that as well at all levels.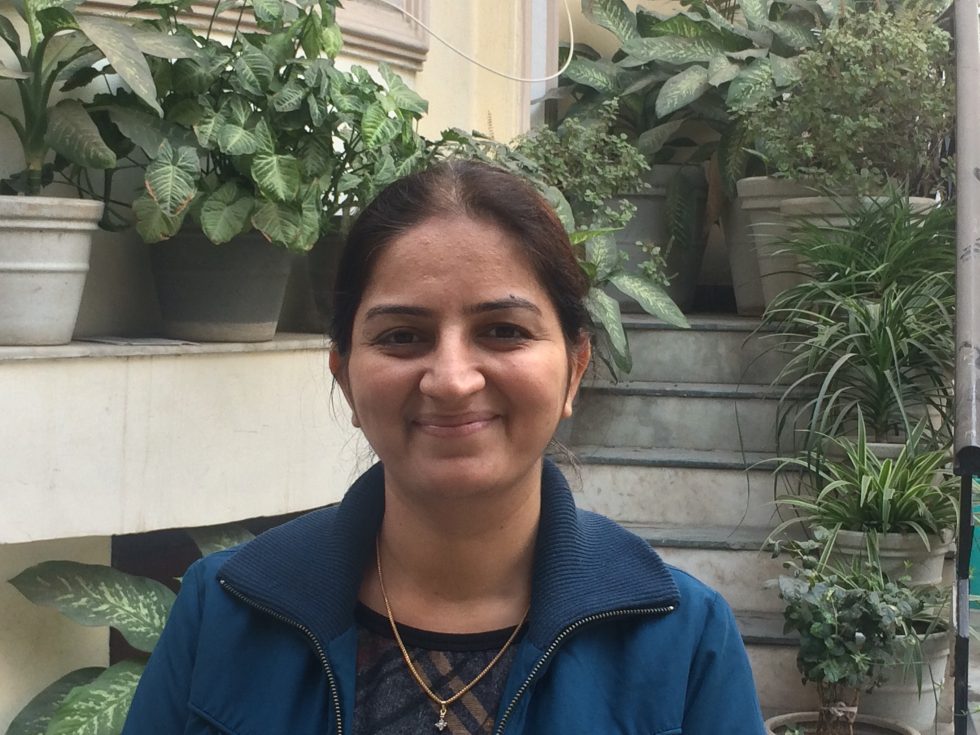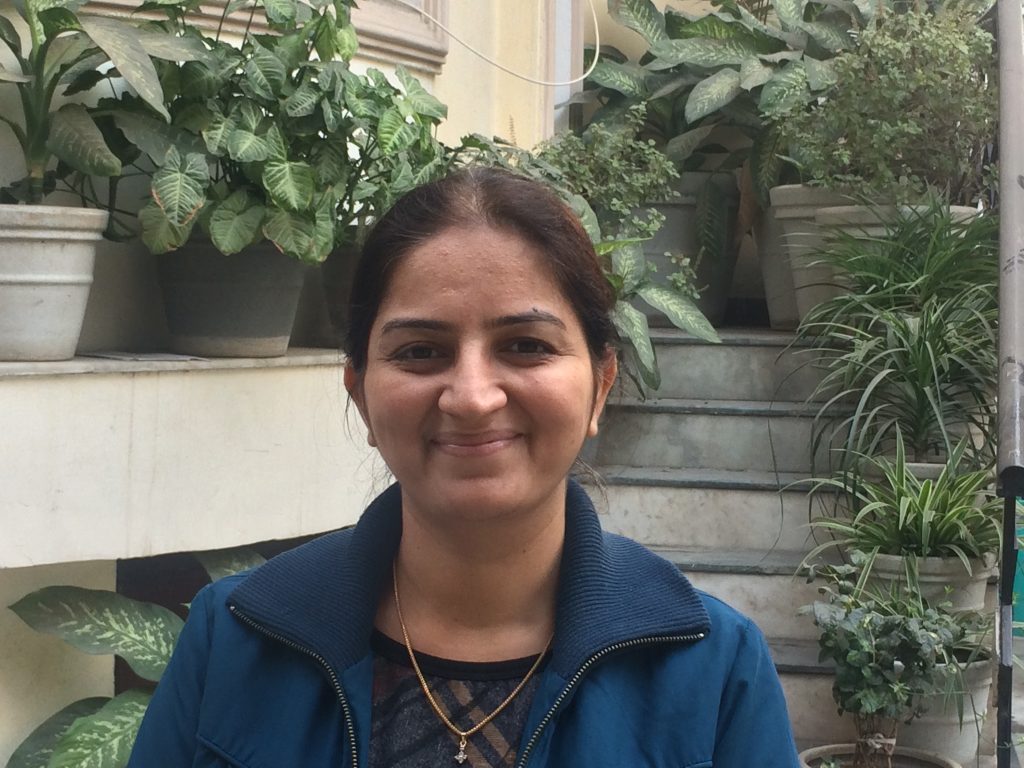 Anshu Saluja
Senior Instructor
Knows: English, Hindi, Punjabi, Balochi
Anshu has been teaching Hindi and Punjabi at Zabaan since 2015.  She holds a B.Ed. degree and has cleared the Central Teacher Eligibility Test (CTET).  She has an MA degree in History and Hindi from Delhi University and a diploma in Sanskrit from St. Stephen's College University of Delhi. Anshu is always learning  continues to build her foreign language skills. With ancestors hailing from Balochistan, Anshu knows the Balochi language as well. And she became conversational in Bengali after marrying into a Bengali family in New Delhi.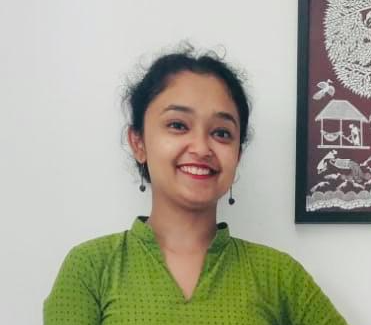 Dhritismita Bora
Instructor
Knows: English, Hindi
Dhritismita has been teaching Hindi and Assamese at Zabaan since 2014. She holds a BA and MA in Psychology from University of Delhi and also has experience as a counsellor. Her love and enthusiasm for Assamese, her native language, and Hindi inspired her to start teaching at Zabaan. She structures her classes according to the needs and interests of her students and uses various teaching methods in class such as grammar drills, oral and written compositions and also visual aids such as movies and documentaries.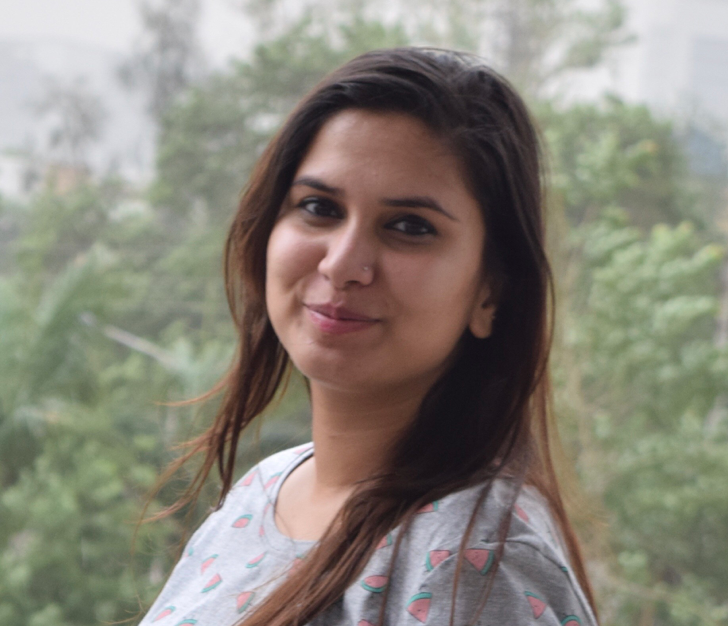 Riya Tyagi
Instructor
Knows: Hindi, English and Urdu
Riya completed her bachelor's degree in English Literature from Delhi University and is currently doing her Bachelor's in Education. She likes reading and writing poetry. She has been doing private tutoring since 2014 before joining Zabaan. Currently, she is learning Arabic and she strongly believes in a Czech proverb that says, "Learn a new language and get a new soul." It is her love for linguistics and teaching that has brought her to Zabaan! She has been teaching Hindi, Urdu and English at Zabaan since 2019.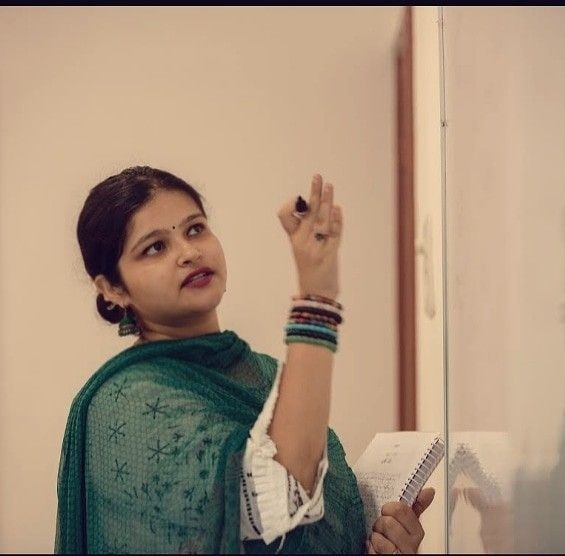 Vartika Pande
Instructor, Student Advisor
Knows: Hindi, English and Urdu
Vartika is a Hindi and Urdu language instructor. She was born and raised in Lucknow. She went on to pursue her degree in Political Science from Lady Shri Ram College for Women, DU. Having previously worked in the Public Policy sector, and being a politics enthusiast, the politicisation of the two languages (Hindi and Urdu) interests her. And being Lucknowi only makes her more passionate about deconstructing the nuances to bring out the differences and similarities between the two languages. Vartika started teaching at Zabaan in 2019.
Manisha Gupta
Instructor
Knows: Hindi, English and French
Manisha has a bachelor's degree in English literature from Lady Shri Ram College for women (LSR), Delhi University and is currently pursuing her masters in English. She also holds DELF (Diplôme d'etudes en langue Française) B2 level and is currently pursuing C1 level from Alliance Française de Delhi. She has an ardent love for learning and teaching languages and that reflects in her passion to motivate her students to find their unique voice and personality in the language they learn. She is patient and clear, and empowers her students to learn and speak the language they are learning confidently and fluently.
Before joining Zabaan, Manisha worked with Shanti Sahyog, an NGO, for one year where she helped underprivileged children develop their aptitude in English language. She was also a part of the Delhi English Project organised by the Delhi Government in association with Macmillan Education and the British Council. She has been a private language instructor for three years before joining Zabaan School For Languages in 2019.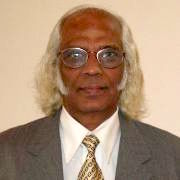 V.R. Jagannathan
Part-time Instructor, Mentor
Knows: English, Hindi, Tamil, Sanskrit
Prof. Jagannathan is a linguist interested in syntax and theory of grammar. He also specializes in areas of applied linguistics such as language pedagogy and lexicography and has vast experience in researching and developing teaching methodologies for Hindi as a second and foreign language. He has written several books on Hindi grammar and usage and several Hindi dictionaries for learners of various proficiency levels. He currently teaches Hindi and Tamil at Zabaan and specializes in developing oral skills from the elementary level by using a variety of oral drills. He uses his own materials for his classes.
Latest Blog Posts
We love writing about language learning and teaching and our teachers' and students' language learning experiences! Read some of our latest blog posts here: