Welcome to Zabaan…
Just a stone's throw from the Kailash Colony metro station Zabaan language institute offers classes in more than twenty different languages taught by a multinational team of teachers all united by the desire to pass on their passion for language and learning. Zabaan offers a variety of courses for both modern and ancient Indian languages such as north Indian Hindi and Urdu, south Indian Tamil, the more literary Braj Bhasha and Sanskrit, the venerable tongue of ancient India. Next to these native Indian languages Zabaan is also a gateway to Persian and Arabic, two languages that have played an important role in the development of modern Hindi and Urdu. In case your palate craves for more western fare Zabaan additionally offers tuition in a wide variety of European languages ranging from English, French, German and Portuguese to Old English, Old Norse and Homeric Greek. All these courses can be booked as flexible one-on-one classes, intensive group classes, twice weekly evening group classes and, if you are too busy or just not in Delhi at the moment, even as online classes.
Subscribe To Our Newsletter
Join our mailing list to receive the latest news and updates from the Zabaan team.
Acquire a working knowledge of the epic dialect of Greek and discover the fascinating world of its interrelation with Sanskrit by the use of comparative linguistics.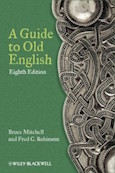 An introduction to the earliest form of the English language (500-1000 AD) intended for those who have an interest in reading some of the poetry of the Anglo-Saxons in the original.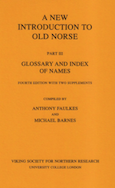 Ever wanted to know what the Vikings and their descendants spoke, thought and wrote? This course aims at enabling students to read some of the Icelandic family-sagas in the original language.
Want to learn German? Improve your German? For fun, for business or even for reading some of its literature? Zabaan now introduces German classes at all levels!
We are looking for a motivated and competent teacher to join our team as Advanced Urdu Teacher.
Google Reviews
I have been learning German at Zabaan. The teacher, Silvio, is very understanding and patient. He takes us through the complicated terrain of German grammar step-by-step, allowing one to be at ease with the language. For somebody who has had practically no exposure to German language, the approach is very friendly. The atmosphere is relaxed and yet very professional. Silvio is a very knowledgeable teacher, who is able to give individual attention to the student and does not hesitate to explain the roots of certain words. He takes special care to ensure that one gets all the pronunciations right.
I remember Zabaan when it was two people with a good idea handing out flyers in Khan Market. Since those days (actually not so long ago) it has grown into a first rate language institute offering courses in 9 modern and 4 classical languages (and counting). I haven't taken Old Norse but I can definitely say there is no better place in Delhi to study Hindi. The quality of the teaching is superb, well-structured but also tailored to individual needs and learning styles. The teachers are fascinated by language and how we learn. They have a deep knowledge of their subjects and an ability to explain any detail or nuance in a clear effective way, consulting books and dictionaries if necessary. I really look forward to my classes: they are stimulating, challenging, enjoyable - and they work! Plus the chai is delicious. In fact Zabaan is a deeply civilised place. I recommend it highly.
I first studied Hindi at the School of Oriental and African Studies in London. The teaching at Zabaan is at least as good as it was there, if not better.
I was very happy when I found Zabaan a few years ago now. I had wanted to learn Hindi for a long time and had never quite found the right opportunity till then. My instructor inspired confidence from day one - he was clearly very knowledgable and an extremely good teacher. In particular he was excellent at explaining the grammar and patiently took the time to answer my questions in detail. I had definitely come to the right place. The Zabaan approach was exactly what I had been looking for - you're given a strong foundation in grammar, which is essential if you're to feel confident when using the language. For a private student, the programme is tailored to suit your interests, and at intermediate and advanced Hindi level, alongside grammar lessons, I was encouraged to do a lot of reading, as well as listening tasks, and in this way you get to extend your vocabulary much further than you would through simply chatting (although you can do this too). I also took the opportunity to learn Urdu alongside Hindi, which enriches your vocabulary further still, and is immensely rewarding.
I have waited a few years before posting this review, as I was fortunate enough to be offered a job with Zabaan and I spent three years working there, before moving on to new things. As someone who has both studied and worked with Zabaan, I am very impressed with the Zabaan team, their professionalism, enthusiasm and student-centred approach. I can confidently say you won't find a better place to learn Hindi in Delhi - my husband (a Hindi speaker) is very happy with the result too!
Zabaan not only has well equipped classrooms with air-conditioning to keep your head cool while in class, it also offers places to relax or study on your own and the possibility to share a home-cooked lunch with your classmates.